We had the pleasure of teaching bride-to-be Sarah, & her 7 Besties how to arrange flowers for her upcoming October wedding @ Windrift Hall. Sarah hired a local farm to grown her own Eucalyptus on the Catskills property & wanted to learn how to create her own garden-inspired bouquet, table arrangements & boutonnieres.
Spending a Sunday afternoon sipping Lavender-infused cocktails by Elise Taff, surrounded by trippy artwork at Unruly Collective & a room filled with so much love for Sarah - doesn't get much better if you ask us.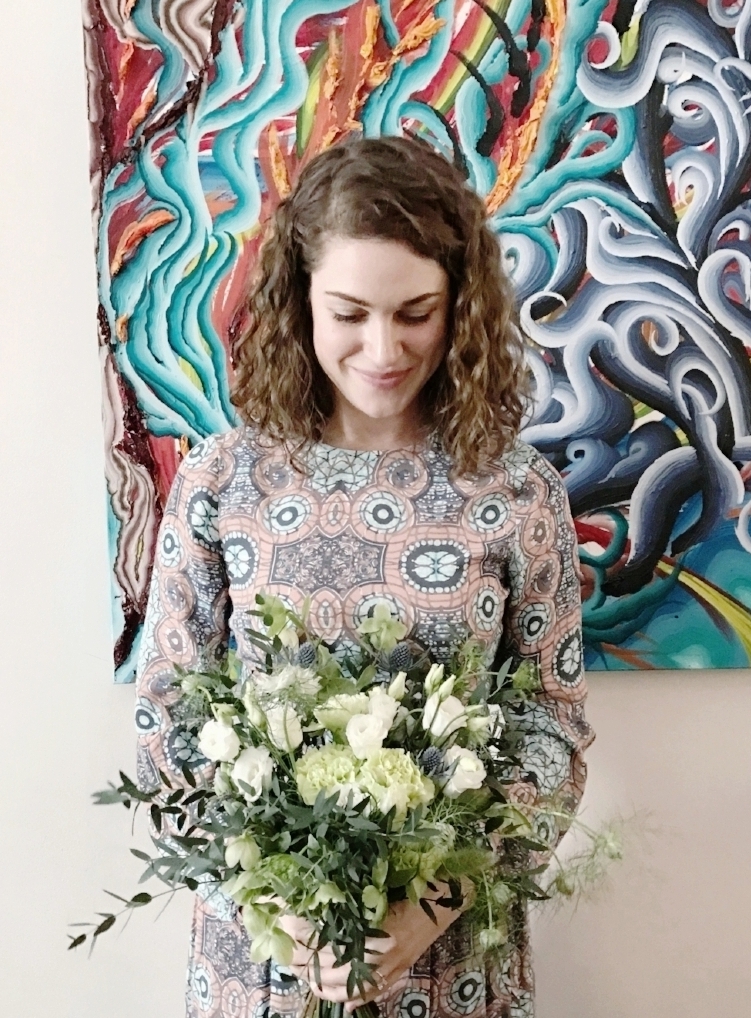 Interested in booking us for your friend's Bridal or Baby Shower?
email us buds@budsofbrooklyn.com for availability & pricing.